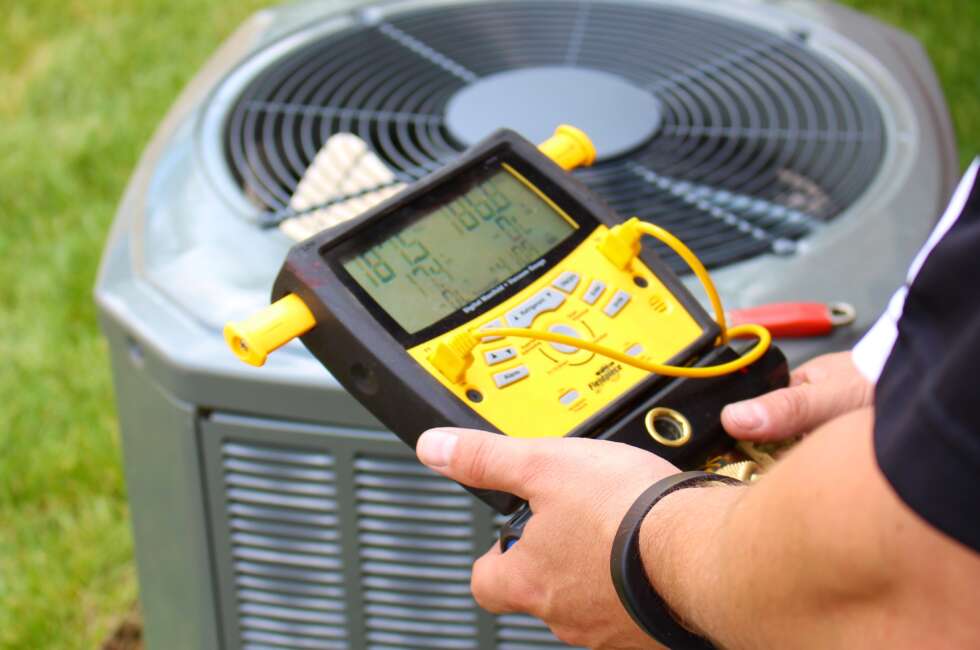 Service Overview
Service Overview
As we all know, summers in Mississippi can be brutally hot, and the thought of being without a working air conditioner is a scary one, indeed. That's why Bailey Heat, Air & Home Repair is here! You can count on our techs to get your AC system running smoothly again in no time. When it comes to air conditioner repair and service, we've got you covered. At Bailey Heat, Air & Home Repair, your family's comfort and satisfaction is our number one goal, and it shows in everything we do.
24 Hour Service
24 hours a day, seven days a week, we're ready to handle your emergency air conditioner repair service. So, don't waste a minute sweltering in a house without air conditioning. Call us or schedule online – any time!
Many Models In Stock
We stock air conditioners in many sizes to fit every home and budget. As an authorized dealer, we are held to the highest possible standards of excellence.
You may wish to consider replacing your air conditioning or heating system if it is old, inefficient or in need of repair. Today's systems are as much as 60% more efficient than those systems manufactured as little as ten years ago. In addition, if not properly maintained, wear and tear on a system can reduce its efficiency. If you are concerned about utility bills or are faced with an expensive repair, you may want to consider replacing your system rather than enduring another costly season or paying to replace an expensive component. The utility cost savings of a new unit may provide an attractive return on your investment.
If you have a qualified technician perform regular preventative maintenance and service suggested for your unit, industry averages suggest that an air conditioner should last 15 years.
With the proper attention, heating and cooling systems can keep you comfortable year-round. Air conditioning and heat pumps need a yearly professional tune-up. A close inspection will uncover leaks, rust, rot, corroded electrical contacts and frayed wires. A check of the heat pump should include an inspection of the compressor, fan, indoor and outdoor coils and refrigerant lines. Indoor and outdoor coils should be cleaned, and the Freon pressures should be checked.
We suggest checking filters monthly. If you have a disposable type filter (these usually have a cardboard edge) and it is dirty, just replace it. Don't attempt to clean it. Some higher efficiency 1″ pleated air filters can go up to three months before needing replacement. However, in the higher-use seasons, it's better to check more often.